Hey everyone! I hope everyone is enjoying the party!!!! I know I sure am!! The cakes have been and will continue to be delicious... The drinks are made to perfection... as always.... And my bartender is always scrumptious!!!
So, pull up a wicker chair next to the cauldron... to warm up those toes and fingers... and to feel the warmth (for my northern buddies, where it has been a tad nippy lately)....
Enjoy the little cakes I made especially for you all... No calories... and absolutely to die for!! (I borrowed Bryce from Hot In Here **Ms. Sophie Renwick's book** to help me make them... he is a divine chef ~evil grin~ among other things)
Caleb made some special drinks for this occasion.... It's his.... Bloody Rise Cocktail!!
And of course, he wanted to come see you ladies!!! So, put in your orders and sit back... I have a new friend I would like for you all to meet!!!
~~~~~~~~~~~~~~~~~~~~~~~~~~~~~~~~~~~~~~~~~~~~~~~~~~~~~~~~~~~~~~~~~
Hello Everybody,

Ever thought about watching authors fight it out head to head?
Well I have, so I found some Aspiring Authors - the yet to be published - and decided to throw them in the ring to fight round for round, and word for word. You didn't
think I would give them weapons. I'm not that mean.


My name is Terry Kate and I created the website Romance in the Backseat. Nice title right?
I started out my site by shooting video interviews that do physically take place in the backseat of a car - think Taxi Cab Confessions - with Romance Authors. Well from there it has grown, and grown, and grown, and grown.


My current creation is The First Annual Paranormal Authors Fight Club - Hosted by New York Times Bestseller and friend of the site Ms. Angie Fox.

Ms. Fox has donated the prize, which still blows me away with its generosity. She will
give a FULL manuscript read with feedback and discussion of the aspiring author's unpublished work.

So how do my fighters win this prize?
On October 1st all the eight contestants received the same four sentences to start an original story for the site.


She hurried her footsteps down the alley. This was not part of the plan. Someth
ing grabbed her foot. A bottle, a branch, or a hand -- either way she found herself flat on the pavement, cheek to the ground, face to foot with a very large, very black, boot.

From there they were off and running to add 1,000 words - about three pages - in less
then a week. The top six move on to round 2, but what the writers did not know is they would not just be fighting for votes as one of eight - they are paired off to directly
spar with the competition. The reader votes for who they want to move on - who they want to read more from. The Round 1 "Fight" is going on right now. Four writers move forward automatically, the final two are decided by the number of votes they
receive. Confused yet?


Wanna see what it is all about and read the beginning of the stories? Okay. Here ya go. Go --->>> here!


BUT - don't miss out on the best part. Simon and Schuster is offering a giveaway to lucky Fight Club spectators. During the voting of every Round of Battle - Thursday -
Saturday every week in October - you can enter to win a two book giveaway.
To Crave a Blood Moon
By Sharie Kohler and
Seduce Me in Shadow
By Shayla Black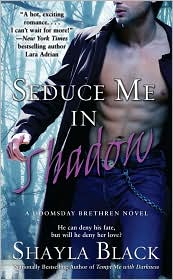 Vote for your favorites and help them win this amazingly fabulous prize from Angie Fox. You can visit the rest of the site as well. I wouldn't mind at all.

There are reviews and interviews, both written and video. Every month I post an all published author Round Robin Short Story. One author starts the story the next adds 1,000 words as it makes it's way forward. Where will it go?
You can guess but I have never been right because every author adds their own spin. I have Contemporary, Paranormal, Suspense, and I am soon to be adding historical. These stories have no set end, no laid out path except the adventure the authors take it in and that can go a lot of places. And in walks a line of prostitutes - next author. Those contemporary authors for May Flowers were mean. The newest, Stars are
Empty, is an amazing and dark tale of vampires led off by none other then the super gracious and talented L.A. Banks. It begins this Monday and double trouble, you can
see a new interview with Ms. Banks every Sunday in October on Romance in the Backseat. Sorry - shameless plug.



I want to thank Cecile for letting me drop in and the absolutely fabulous blog she maintains. I enjoy it daily.

I hope to hear from everyone.
Terry Kate
Romance in the Backseat
Naughty in the Backseat
To find out more about my fabulous host visit Angie Fox's site go --->>> here!!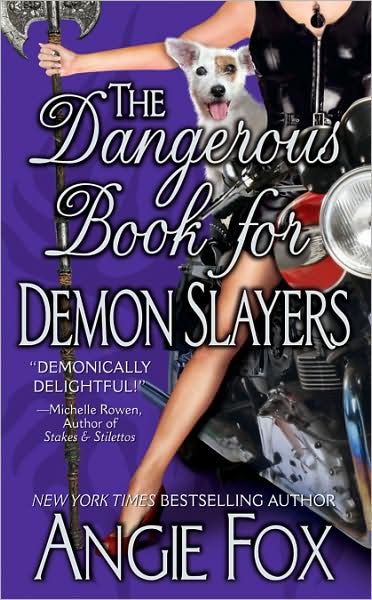 Now time for a present.....
Leave me a comment about what you think about this fight club... or whatever is on your mind.... Because for one lucky commenter.... I have in my possession... (I read it once... and I promise I take good care of my books)..... Julie James' book ~ Practice Makes Perfect!!!
***********you have to leave me your email address***********
My contest is open to everyone!!! And it ends Saturday night, October 10th.... sometimes... LSU plays Florida, so it will probably be after the game... And I will announce the winner Sunday, October 11th sometime during the day/evening ~ Just keep checking!!!
I hope you are all having as much fun as I am!!!! And thank you to everyone for coming here and "partying" with me!!! And Caleb of course!!!! You guys rock!!!! Thanks!
Hope you all have a great weekend... and for those that have not been feeling well.. I wish you the remedy to get better soon!! Miss you guys!