I am so excited to finally break the news... You know I can not keep a secret!!
I am a reviewer for The Dark Diva!
To check out my review there, please go -->>
here
.
The Swing by Lissa Matthew
Publisher: Elloras Cave
Genre: Contemporary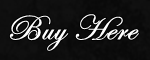 Review Copy Received from Publisher
Summary :
Two years after his brother's death in Afghanistan, Jethro is doing well. His handmade porch swing business is booming, his hip injury has healed and he's still in love with Caitlyn. He knows he should resist her, but can't, and pulls her into his darkly sensual world of sex and spankings.
Caitlyn has grieved, created a life for herself and has finally come to terms with her need for Jethro, her dead husband's brother. With no small measure of hesitation, she takes a fateful step—daring him to turn her and their chance at happiness away.
My Review : Madame Cecile Hussy
OMG, this book will rock your world. Ms. Matthews has pulled every emotion she could from me with this book. This book is simply awesome... Okay why you ask me is it awesome...
We meet Caitlyn and Jethro. They are related... sort of. Caitlyn was married to Jethro's twin brother, Marcus. They were in love, Marcus was everything Jethro was not ~ at least that is how Jethro saw it. Marcus was soft, sweet, romantic and everything else that Caitlyn needed.
Marcus and Jethro served in the military together. Or should I say that Jethro entered in the military and Marcus followed. However, an attack left Jethro without a brother and Caitlyn without a husband. It has been two years since the attack and things run in both of their minds like it was yesterday. They were there for each other after the event. Not in a sexual way, but in a caring way.
You do need to understand some things about this threesome... they all loved each other. Just not out loud. Caitlyn fell in love with both brothers at the same time; for different reasons. But Marc is the one that maned up and asked for her hand in marriage. Jethro thought he was not good enough for Caitlyn, but he loved her just as fierce as Marc. To understand why Jethro did not man up, you have to understand the man. He always felt like the black sheep of the family. He never wanted to taint what was prefect ~ Caitlyn. But when they were around each other, the air cracked, the electricity snapped... yeah, they had chemistry.
I do not want to taint your image of Jethro, he is a great man. Oh hell, he is an awesome man. He just never wanted to steal the thunder from his brother. He is the type that wanted his brother to have the better end of the deal. And Caitlyn was part of that deal. But Marcus' dying wish was for his brother Jethro to love Caitlyn as his own. Can one have what one always thought was not meant for them?
Ms. Lissa gives us an explosive story of three people lives and loves. I cried, laughed, wished, dreamed and loved with this story. Ms. Lissa pulled and pushed all the buttons and emotions form me as the reader. Caitlyn is a woman who has grieved over her husband, the love of her life. Or should I say the half love of her life. The other half lives and waits for her. But feeling guilty for loving the other brother is holding her back.
This couple's journey and relationship will get intense and down right out naughty. But no matter what happens they know there was always a third part of this relationship. I respected that they always thought of Marcus. This is a short, explosive, and freaking spanking hot story! Thanks to Jethro, I want to have my asre spanked and other things done to myself. He is a walking orgasm! Very dark and sinister!
I have to say that Ms. Lissa rocked my world yet again! Even though this story is short at about 52 pages... I promise you will walk away... Wanting a few things you never thought you might want! ((Yea, I want my own Jethro!))
I have rated this:
5 Delightful Divas and a Recommended Read by Madame Cecile Hussy!
To visit Ms. Lissa's website, please go -->>
here
.
To visit her blog... please go -->>
here
. And drop her a note while you are there! Ohhh and don't forget to check out her other books while you are there... they are awesome!!!!
And remember... Keep it Dirty, Smutty & Hussy!